Residual Ambiances – An Illustration of Urban Heritage as a Sentient Experience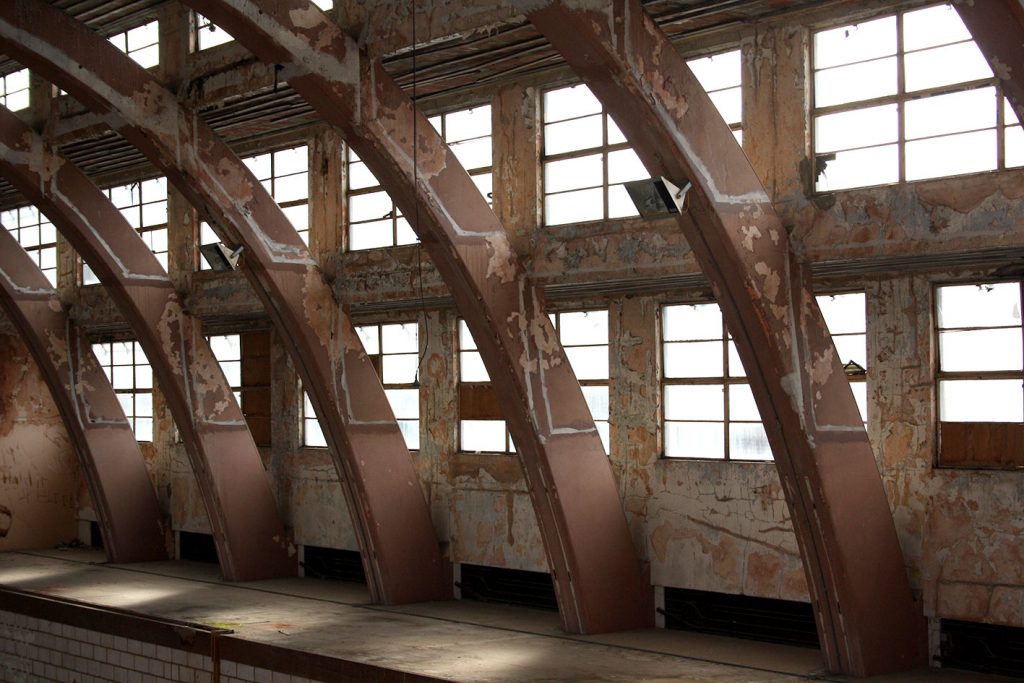 at: Ambiances, tomorrow, 3rd International Congress on Ambiances Volos, Greece: 21 – 24 September 2016
This paper is based on a project I carried out while a student on the MA Interior Design at the University of Westminster and the site visit this account relates to was initiated by the Course Leader, Dusan Decermic, whose inspiring vision, constructive comments and persistence gave me the confidence and commitment to push the boundaries of my knowledge and abilities.
Abstract. Our urban heritage incorporates many instances of abandoned buildings awaiting rescue, where residual fragments of past occupancies provide a stage for an immersive journey into the ambiance of the interior across past and present thresholds. Accordingly, this project illustrates a unique perceptual encounter between the abandoned interior of Poplar Baths in London and the author, while subsequently, the emotive affect of the sentient experience is synthesised into a performed scenographic narrative. The interest of the project lies in its ability to articulate how sentient experiences activate a deep empathetic connection between body and space in the context of urban heritage.

The full paper is available from UAL Research Online and Academia.edu
The project also includes a short performance available from vimeo. The film of the performance was shown at the congress while simultaneously playing on a loop at an exhibition of staff research work at the London College of Communication (LCC) as part of the London Design Festival and LCC's public programme.